Dear Diary, so I've always had an attraction to the Japanese Culture, the Modern one, or the Traditional one. I'm nuts about its characters (writtings and calligraphy). I venerate its Gods, Goddesses (Amaterasu and etc), its Samurais, its foods, its anime/cosplay and cutesy stuff and its games, its music (post-modern Japanese culture). The Japanese people are a courageous one, but the Chinese deem them as devious, sly foxes, shrewd, tricksters and malicious and etc. Because of bad international relations. I'm fond of its costumes, its clothes: the Kimono and its cosmetic brands like Shiseido and whatnot... And they've also got some festivals going on: like the Moon Festival, the Sakura Blossom one and etc. I love to contemplate them and its a lovely sight to behold too. And I love the foods and drinks during these events too. Their martial arts and the like are also my thing and my cuppa tea. XDD Just by the way, the Taiwanese people and the Japanese are very close and get along well, funnily enough.

Out-of-the-wordly Sakura trees and in blooms by and around a lake:




But to boot, I love their post-modern or avant-garde culture: like J-Pop, J-Dramas, their shows, books, J-foods and anime. I love their anime a lot because its always been one of hobbies and passions. I love watching them too. Amongst them all: Sakura Card Captors, Sailor Moon and Inuyasha. And of course, Pokemon, gotta catch them all: games and anime. I'm a lot into the Japanese culture. I take an immense pleasure and interest in reading the anime media such as anime news, magazines about cons and the like. Just for the record here, graphic novels aren't the same or are entirely different from manga... its another thing wholly.

I personally think the Japanese people are loyal, faithful, serene, inspirational and etc. They value honor, dignity, integrity and morals above all others. Another thing I'd say about this: its kinda baffling and hypocrite, because they highly regard those values, yet they make use of women of loose morals and ladies of negotiable affections too. (Their men mostly). And I really esteem them for this as I do also condone those values: integrity, honor and bravery. Some of their other values I don't advocate or am deadset against: killing of elders, mass suicide when you get old and useless and the men not being loyal nor faithful to their wives and exploiting prostitutes and the like. And their men bossing the women around and etc. And being of use to the society if not, then you're not fit to live in it, I don't hold onto that belief at all... in fact, I think its kinda wrong and etc. So to speak, they lack mercy or compassion towards other people...in fact, quite the contrary or just the other way around. I find them to be very much racist in fact and consider them an elitist sort of society or civilization. Well, their higher-ups surely do regard themselves as such, and act "holier than thou" towards others.

Also a fan of their techy stuff: gadgets, and MP3 players and consoles such as the Wii, the Gamecube and etc. I love them actually and I think they produce the best techy stuff around the world. I dig their computers, their laptops, mice and etc. Really think Vaio's the bets brand out there. And also Sony and etc. I fancy their cars too: Nissan, Infinity, Camri and Toyota (on the fence about whether its a Japanese brand or not, the Infinity brand).

As for their accessories, I'll take liking to: their Pokemon, Hello Kitty, the most recently released Rilakkuma brand and etc. I love those cutesy and aerial things. Very becoming on a phone, a camera, or a pencil case. I love to get some Rilakkuma pencils and cases too and earrings and etc. I love those things, very nice and cute. I'll post up some pics later on too. Rilakkuma brand's history behind it and stores:
http://en.wikipedia.org/wiki/Rilakkuma
Hello Kitty things:
Pokemon dangly stuff. Gotta love those things.

Very pretty and well-crafted earrings at the bottom and phone adornments:


Addicted to those things, very dainty and avant-garde too, should try them on once and see how you look afterwards.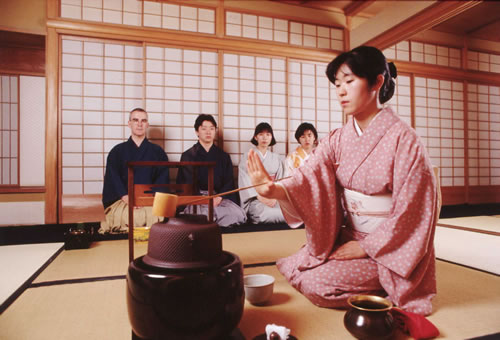 Tea Ceremony performed by a graceful Japanese lady clothed in the Kimono.

I'd like to trot out some Japanese dishes/desserts, must common and popular ones:


Veggie Tempura: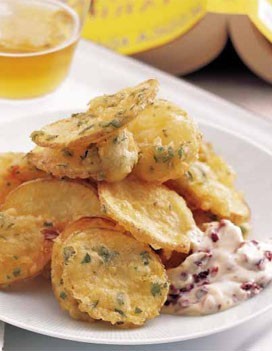 , Terriyaki Salmon:
, Boat of Sushis:
Don't they seem yummy and just wonderful to you? XDD

Some of their desserts:

Red Bean Dangos (A sort of Dessert):
, Mochis:
, Sakura Cake:
,

Mooncakes plus Tea Set:
Appetizing, don't they look? XDD These desserts + tea or coffee= a delight or heaven, should give it a shot sometime. Hope you'll get the chance to sample these scrumptious Asian desserts.

I'd like to roll up my sleeve some of their fizzy drinks too, I believe they're some sort of soft drinks in a vending machine:


What do you think of those things?

But above all, I'll enjoy their tea ceremony, and their fashion and their anime cons and foods. Such as their pockies, chips (shrimp flavored and etc) milk candies, drinks (rice teas and saké especially) , miso soups, buns and etc. Additionally, I love their sushis too and tempura (fried veggies and etc). I love their Terriyaki chicken/beef/fish and ramen noodles. Although ramen noodles originated from China and its origins are Chinese. Is the Japanese culture your thing or not? If yes, which aspect of it do you like? And which epoch in the Japanese culture you like? (like the Ancient times or the modern one). Coming up next would be a bit about how to differentiate between a Yukata and a Kimono. I know to Westerners' eyes, its not easy, but to Orientals, a child of 10 could see it right through and tell which is which.